Our Pastor
"We Believe That Here at Bethel, Everybody Is Somebody, But Christ Is Supreme"

Pastor Clifton D. Jackson, Sr. accepted the call into the ministry in December, 1991 while an active member and trustee of Friendship Missionary Baptist Church in Knoxville, Tennessee. In January, 1993 he received his first Pastoral assignment at Macedonia Baptist Church in Philadelphia, Tennessee where he served as Pastor for seven years. Under the leadership of Pastor Jackson Macedonia was blessed by God with an increased membership and success in building a new church. In July, 2000 Pastor Jackson was led by God and asked by the members of Bethel Missionary Baptist Church in Morristown, Tennessee to serve as their Pastor.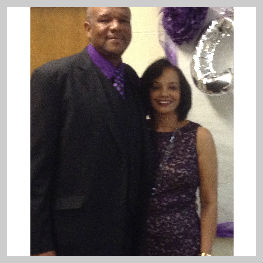 Pastor Clifton D. Jackson, Sr.
Phone: 423-273-0951
Pastor Jackson was very active in the Morristown community serving on several civic boards and commissions as well as serving as President of the Hamblen County Ministerial Alliance.

Pastor Jackson has also served on the Business Committee of the Tennessee Baptist Missionary and Education State Convention and is the former Eastern Regional Vice President.

Pastor Jackson attended American Baptist College in Knoxville, and Knoxville Interdenominational Bible Institute (KIBI). He has received a Certificate of Theology from Interdenominational Theological Center Seminary in Atlanta, Georgia. Pastor Jackson graduated from the University of Tennessee Medical Center in August 2009, where he also served as Resident Chaplain.

Pastor Jackson has also used his blessing in the ministry to lead and be a part of several mission trips to Africa and Jamaica. These missions consisted of several area Pastors and members to provide food and medical supplies to the these countries while holding worship services with the native communities.

Pastor Jackson is an honorable discharged veteran of the United States Army and has had many successful career and business positions.

Pastor Jackson is a native of Knoxville, Tennessee and due to the death of his father at an early age, was raised with his five siblings by his mother in a single parent household.

He is the proud husband to Lessia Jackson and father to three sons. He and his wife share a blended family of four children, 11 grandchildren and two great-grandchildren.